Since I have an extra projector out of the car, thought it would be worthwhile to show how to get the D1S HID bulb out while it's in the car.
Some pics of the bulb retention clip.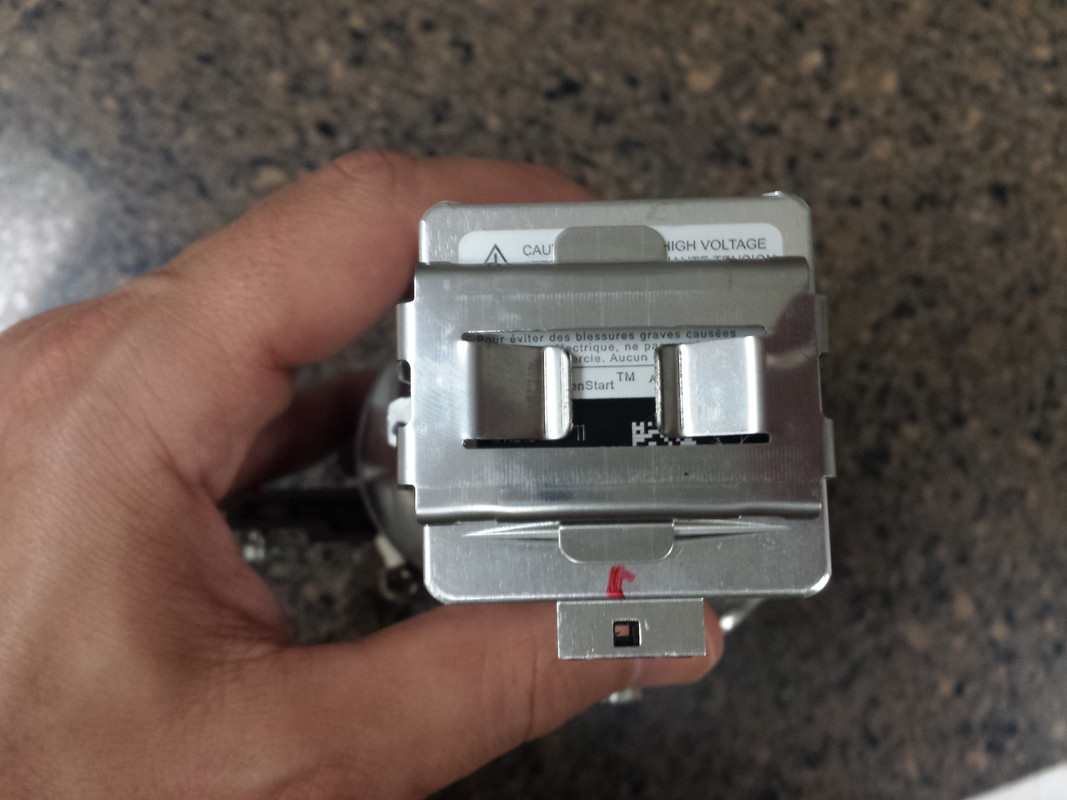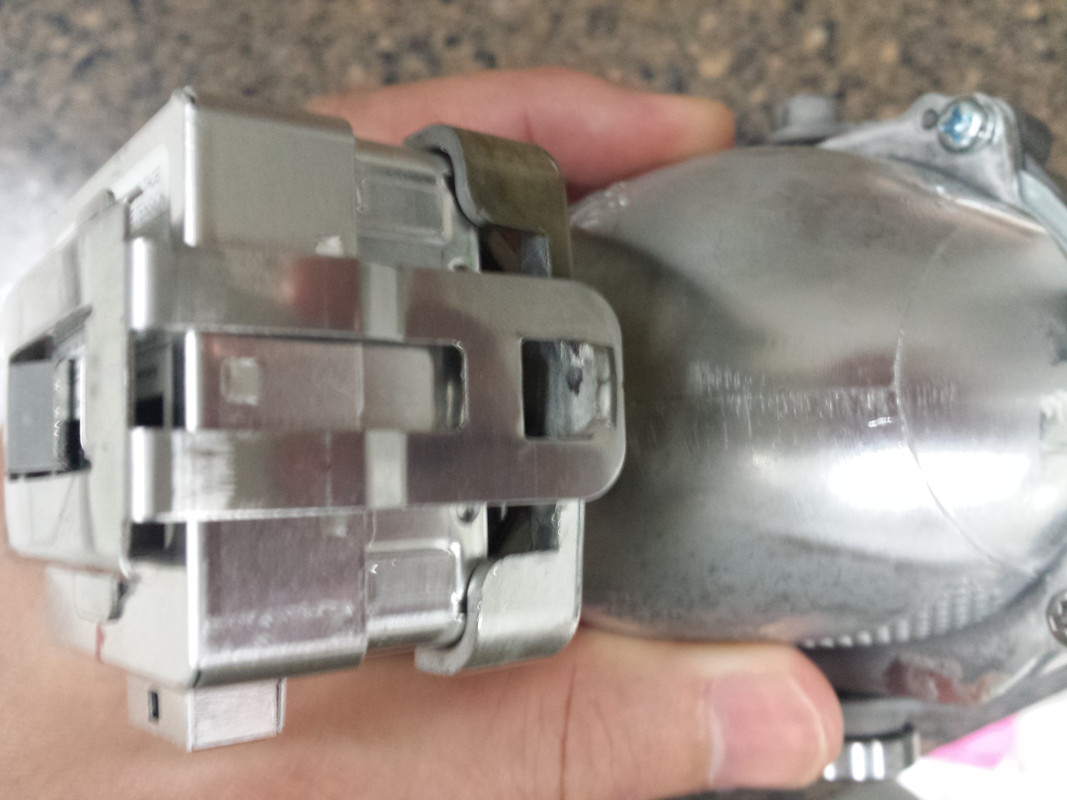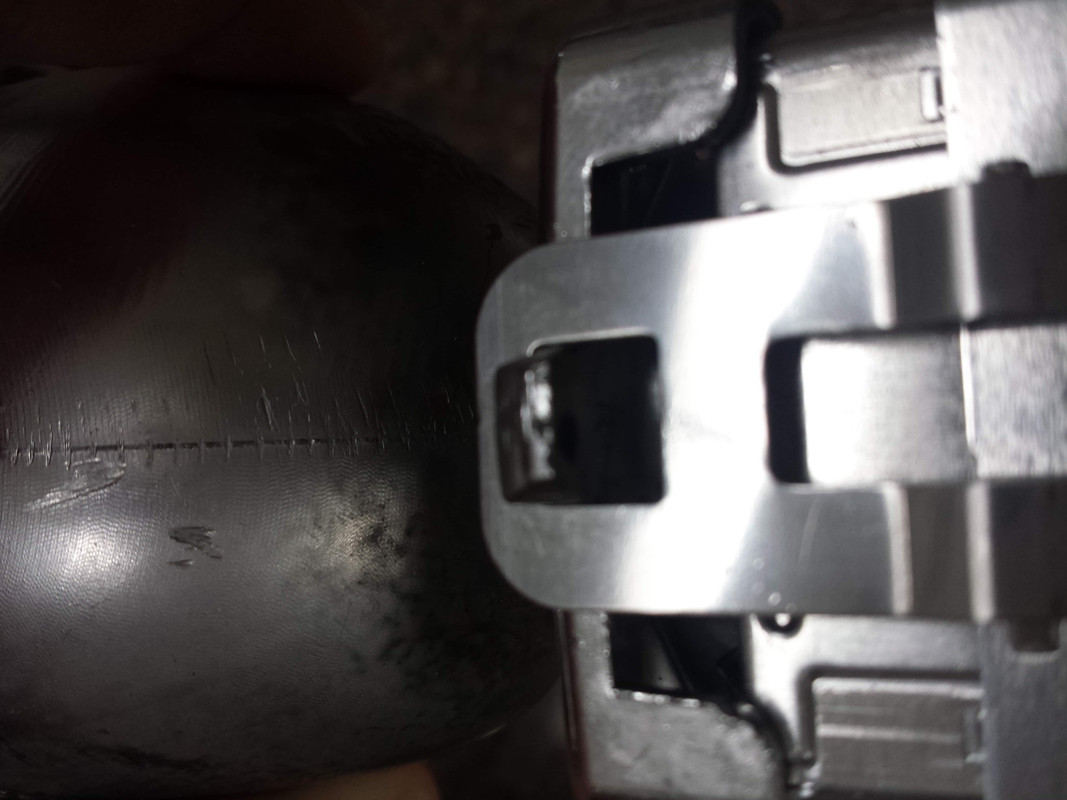 You can see that the clip is held on with tension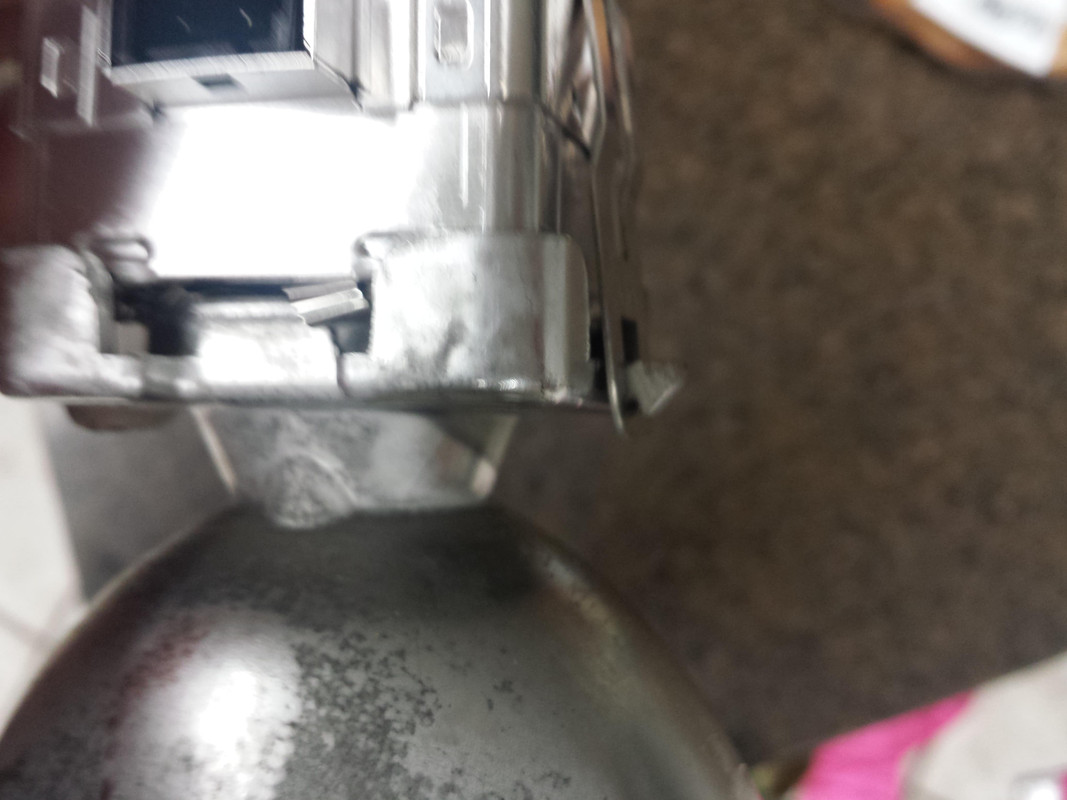 You have to press down on the top tab in order to overcome the tab in the rear
1. Using a screwdriver, relieve tension on one side of the clip by bending up on the top tab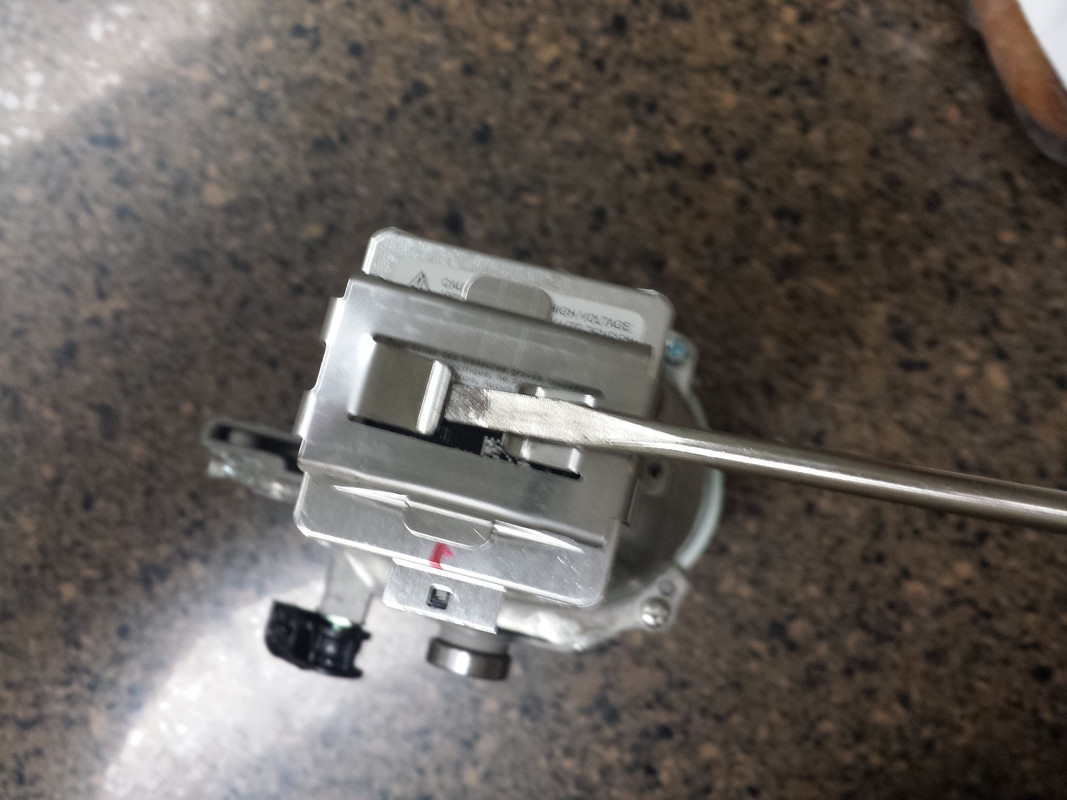 I found it easiest that once you have the screwdriver under the tab, twist the screwdriver. You are trying to get that tab higher, so you have more clearance to press down on the clip to get the clip free of the back tab.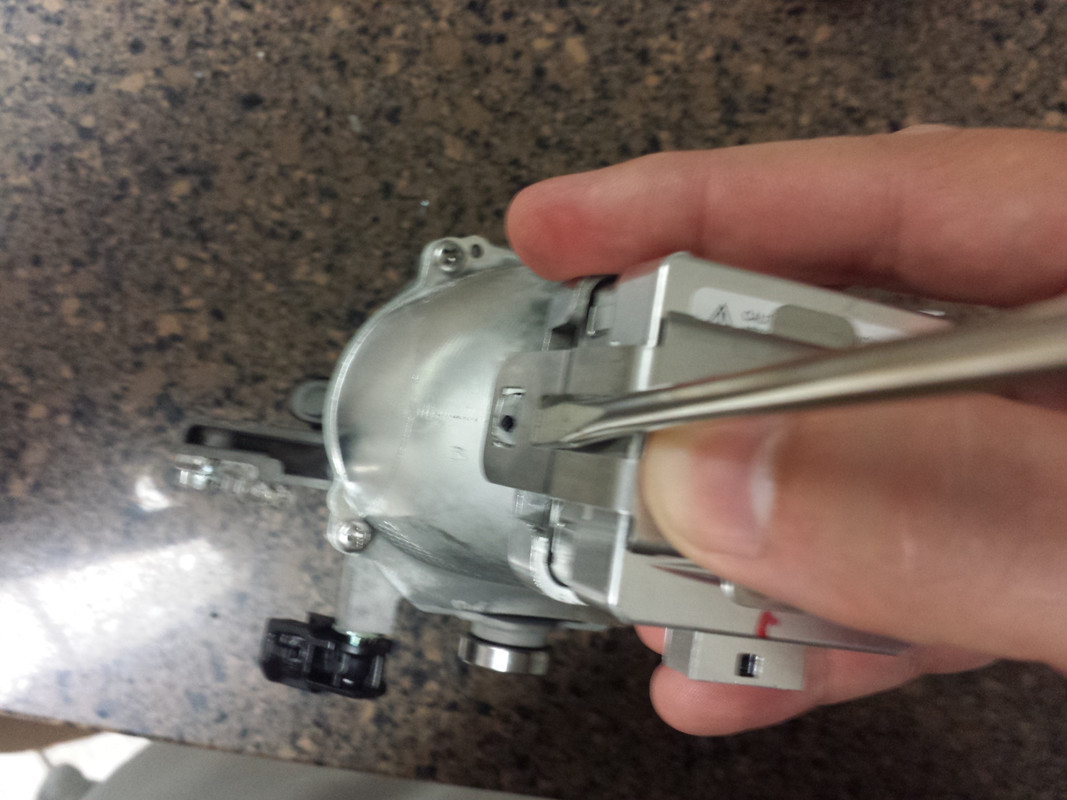 2. Once you've moved the tab some, push down on the corner of the retention clip with your thumb, while using the screwdriver to pry the rear of clip away from the rear tab. Don't be afraid to push down with your thumb, it takes some force.
If you can't get it off, try bending the tab (step 1) some more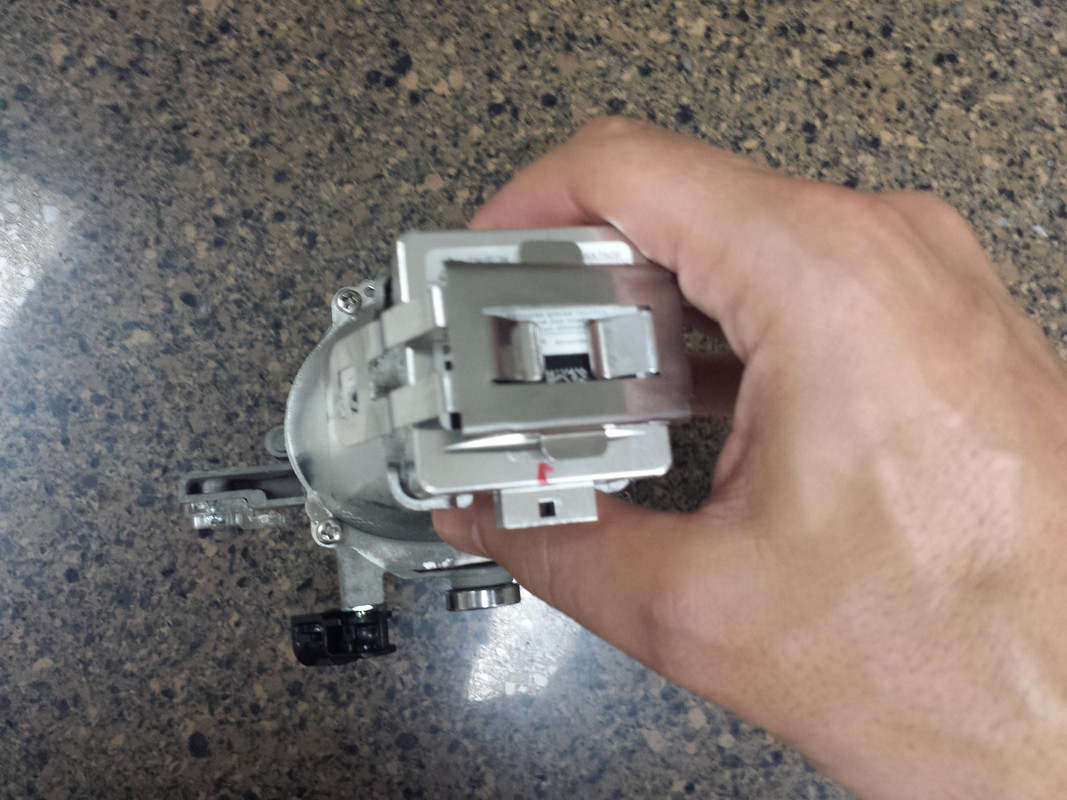 Once off it's easy to slide out the other side.
Hope this helps somebody, wish Kia had provided some directions in the manual.